Michael DelGiorno, On-Air Weekdays 9am-12pm on SuperTalk 99.7 WTN
Michael DelGiorno is a successful programmer and/or personality who has spent time in New Orleans, Washington D.C., LA, Kansas City, Charlotte, Oklahoma City, Tulsa, Oklahoma and now in Nashville, TN on SuperTalk 99.7 WTN.
---
Subscribe and Listen to Michael Delgiorno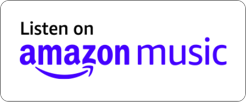 ---
He has been featured nationwide as fill in host for Neal Boortz and Glenn Beck's nationally syndicated radio program, as well as, a guest analyst on Glenn's CNN Network Television Show. He's currently the regular fill in for Dr Savage on the nationwide Savage Nation.
Michael is also an author, his 2004 book, "Standing Up For What's Right" looks in depth at many of the issues he talks about each morning. He often talks about how America is in THREE simultaneous wars: 1) A cultural war (abandonment of God and His absolute way, truth and life… for multiculturalism, spiritual pluralism and moral relativism), 2) An economic war (socialism vs capitalism), and 3) A holy war (military war). Michael daily reminds his listeners that the outcome of the cultural and economic wars at home, will play the defining role in the outcome of the military wars!
Michael joined Nashville's Supertalk 99-7 WTN as the 9am-noon (midday) and loves calling Middle Tennessee his home!
---
Follow Michael DelGiorno on Social Media